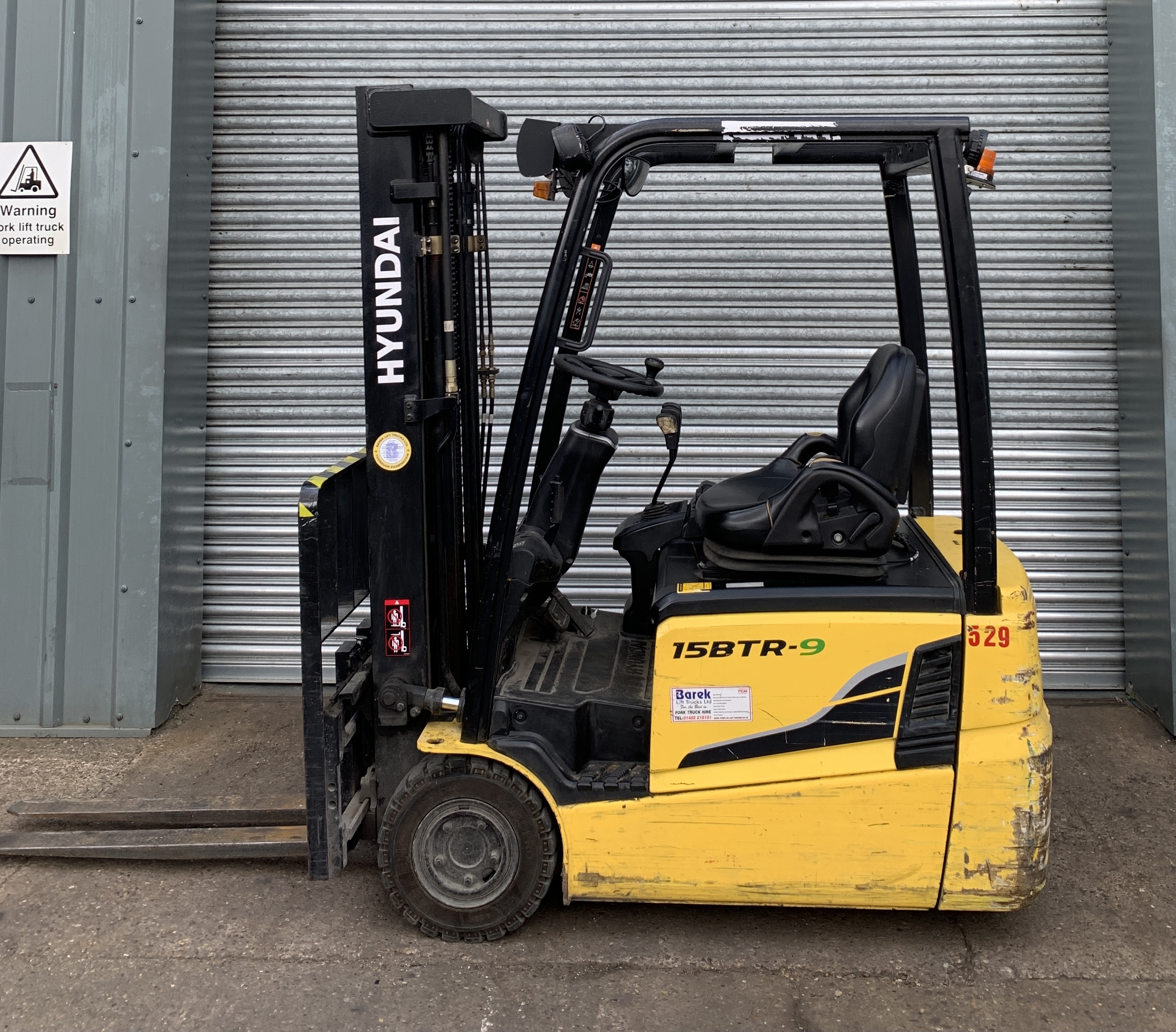 Array ( [ID] => 350 [id] => 350 [title] => IMG_3131 [filename] => IMG_3131.jpg [url] => https://bareklifttrucks.co.uk/wp-content/uploads/2017/10/IMG_3131.jpg [alt] => [author] => 1 [description] => [caption] => [name] => img_3131 [date] => 2017-10-06 02:36:23 [modified] => 2017-10-06 02:36:23 [mime_type] => image/jpeg [type] => image [icon] => https://bareklifttrucks.co.uk/wp-includes/images/media/default.png [width] => 2448 [height] => 3264 [sizes] => Array ( [thumbnail] => https://bareklifttrucks.co.uk/wp-content/uploads/2017/10/IMG_3131-150x150.jpg [thumbnail-width] => 150 [thumbnail-height] => 150 [medium] => https://bareklifttrucks.co.uk/wp-content/uploads/2017/10/IMG_3131-225x300.jpg [medium-width] => 225 [medium-height] => 300 [medium_large] => https://bareklifttrucks.co.uk/wp-content/uploads/2017/10/IMG_3131-768x1024.jpg [medium_large-width] => 640 [medium_large-height] => 853 [large] => https://bareklifttrucks.co.uk/wp-content/uploads/2017/10/IMG_3131-768x1024.jpg [large-width] => 640 [large-height] => 853 [forklift-thumb] => https://bareklifttrucks.co.uk/wp-content/uploads/2017/10/IMG_3131-250x250.jpg [forklift-thumb-width] => 250 [forklift-thumb-height] => 250 [banner-page] => https://bareklifttrucks.co.uk/wp-content/uploads/2017/10/IMG_3131-1400x440.jpg [banner-page-width] => 1400 [banner-page-height] => 440 ) )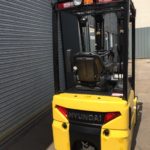 Array ( [ID] => 349 [id] => 349 [title] => IMG_3132 [filename] => IMG_3132.jpg [url] => https://bareklifttrucks.co.uk/wp-content/uploads/2017/10/IMG_3132.jpg [alt] => [author] => 1 [description] => [caption] => [name] => img_3132 [date] => 2017-10-06 02:36:21 [modified] => 2017-10-06 02:36:21 [mime_type] => image/jpeg [type] => image [icon] => https://bareklifttrucks.co.uk/wp-includes/images/media/default.png [width] => 3264 [height] => 2448 [sizes] => Array ( [thumbnail] => https://bareklifttrucks.co.uk/wp-content/uploads/2017/10/IMG_3132-150x150.jpg [thumbnail-width] => 150 [thumbnail-height] => 150 [medium] => https://bareklifttrucks.co.uk/wp-content/uploads/2017/10/IMG_3132-300x225.jpg [medium-width] => 300 [medium-height] => 225 [medium_large] => https://bareklifttrucks.co.uk/wp-content/uploads/2017/10/IMG_3132-768x576.jpg [medium_large-width] => 640 [medium_large-height] => 480 [large] => https://bareklifttrucks.co.uk/wp-content/uploads/2017/10/IMG_3132-1024x768.jpg [large-width] => 640 [large-height] => 480 [forklift-thumb] => https://bareklifttrucks.co.uk/wp-content/uploads/2017/10/IMG_3132-250x250.jpg [forklift-thumb-width] => 250 [forklift-thumb-height] => 250 [banner-page] => https://bareklifttrucks.co.uk/wp-content/uploads/2017/10/IMG_3132-1400x440.jpg [banner-page-width] => 1400 [banner-page-height] => 440 ) )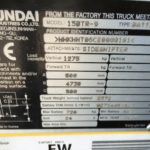 Array ( [ID] => 348 [id] => 348 [title] => IMG_3129 [filename] => IMG_3129.jpg [url] => https://bareklifttrucks.co.uk/wp-content/uploads/2017/10/IMG_3129.jpg [alt] => [author] => 1 [description] => [caption] => [name] => img_3129 [date] => 2017-10-06 02:36:20 [modified] => 2017-10-06 02:36:20 [mime_type] => image/jpeg [type] => image [icon] => https://bareklifttrucks.co.uk/wp-includes/images/media/default.png [width] => 3264 [height] => 2448 [sizes] => Array ( [thumbnail] => https://bareklifttrucks.co.uk/wp-content/uploads/2017/10/IMG_3129-150x150.jpg [thumbnail-width] => 150 [thumbnail-height] => 150 [medium] => https://bareklifttrucks.co.uk/wp-content/uploads/2017/10/IMG_3129-300x225.jpg [medium-width] => 300 [medium-height] => 225 [medium_large] => https://bareklifttrucks.co.uk/wp-content/uploads/2017/10/IMG_3129-768x576.jpg [medium_large-width] => 640 [medium_large-height] => 480 [large] => https://bareklifttrucks.co.uk/wp-content/uploads/2017/10/IMG_3129-1024x768.jpg [large-width] => 640 [large-height] => 480 [forklift-thumb] => https://bareklifttrucks.co.uk/wp-content/uploads/2017/10/IMG_3129-250x250.jpg [forklift-thumb-width] => 250 [forklift-thumb-height] => 250 [banner-page] => https://bareklifttrucks.co.uk/wp-content/uploads/2017/10/IMG_3129-1400x440.jpg [banner-page-width] => 1400 [banner-page-height] => 440 ) )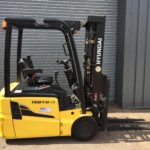 Array ( [ID] => 347 [id] => 347 [title] => IMG_3130 [filename] => IMG_3130.jpg [url] => https://bareklifttrucks.co.uk/wp-content/uploads/2017/10/IMG_3130.jpg [alt] => [author] => 1 [description] => [caption] => [name] => img_3130 [date] => 2017-10-06 02:36:18 [modified] => 2017-10-06 02:36:18 [mime_type] => image/jpeg [type] => image [icon] => https://bareklifttrucks.co.uk/wp-includes/images/media/default.png [width] => 2448 [height] => 3264 [sizes] => Array ( [thumbnail] => https://bareklifttrucks.co.uk/wp-content/uploads/2017/10/IMG_3130-150x150.jpg [thumbnail-width] => 150 [thumbnail-height] => 150 [medium] => https://bareklifttrucks.co.uk/wp-content/uploads/2017/10/IMG_3130-225x300.jpg [medium-width] => 225 [medium-height] => 300 [medium_large] => https://bareklifttrucks.co.uk/wp-content/uploads/2017/10/IMG_3130-768x1024.jpg [medium_large-width] => 640 [medium_large-height] => 853 [large] => https://bareklifttrucks.co.uk/wp-content/uploads/2017/10/IMG_3130-768x1024.jpg [large-width] => 640 [large-height] => 853 [forklift-thumb] => https://bareklifttrucks.co.uk/wp-content/uploads/2017/10/IMG_3130-250x250.jpg [forklift-thumb-width] => 250 [forklift-thumb-height] => 250 [banner-page] => https://bareklifttrucks.co.uk/wp-content/uploads/2017/10/IMG_3130-1400x440.jpg [banner-page-width] => 1400 [banner-page-height] => 440 ) )
Array ( [ID] => 346 [id] => 346 [title] => IMG_3125 [filename] => IMG_3125.jpg [url] => https://bareklifttrucks.co.uk/wp-content/uploads/2017/10/IMG_3125.jpg [alt] => [author] => 1 [description] => [caption] => [name] => img_3125 [date] => 2017-10-06 02:36:16 [modified] => 2017-10-06 02:36:16 [mime_type] => image/jpeg [type] => image [icon] => https://bareklifttrucks.co.uk/wp-includes/images/media/default.png [width] => 3264 [height] => 2448 [sizes] => Array ( [thumbnail] => https://bareklifttrucks.co.uk/wp-content/uploads/2017/10/IMG_3125-150x150.jpg [thumbnail-width] => 150 [thumbnail-height] => 150 [medium] => https://bareklifttrucks.co.uk/wp-content/uploads/2017/10/IMG_3125-300x225.jpg [medium-width] => 300 [medium-height] => 225 [medium_large] => https://bareklifttrucks.co.uk/wp-content/uploads/2017/10/IMG_3125-768x576.jpg [medium_large-width] => 640 [medium_large-height] => 480 [large] => https://bareklifttrucks.co.uk/wp-content/uploads/2017/10/IMG_3125-1024x768.jpg [large-width] => 640 [large-height] => 480 [forklift-thumb] => https://bareklifttrucks.co.uk/wp-content/uploads/2017/10/IMG_3125-250x250.jpg [forklift-thumb-width] => 250 [forklift-thumb-height] => 250 [banner-page] => https://bareklifttrucks.co.uk/wp-content/uploads/2017/10/IMG_3125-1400x440.jpg [banner-page-width] => 1400 [banner-page-height] => 440 ) )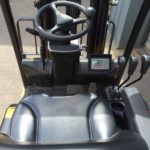 Array ( [ID] => 345 [id] => 345 [title] => IMG_3126 [filename] => IMG_3126.jpg [url] => https://bareklifttrucks.co.uk/wp-content/uploads/2017/10/IMG_3126.jpg [alt] => [author] => 1 [description] => [caption] => [name] => img_3126 [date] => 2017-10-06 02:36:14 [modified] => 2017-10-06 02:36:14 [mime_type] => image/jpeg [type] => image [icon] => https://bareklifttrucks.co.uk/wp-includes/images/media/default.png [width] => 3264 [height] => 2448 [sizes] => Array ( [thumbnail] => https://bareklifttrucks.co.uk/wp-content/uploads/2017/10/IMG_3126-150x150.jpg [thumbnail-width] => 150 [thumbnail-height] => 150 [medium] => https://bareklifttrucks.co.uk/wp-content/uploads/2017/10/IMG_3126-300x225.jpg [medium-width] => 300 [medium-height] => 225 [medium_large] => https://bareklifttrucks.co.uk/wp-content/uploads/2017/10/IMG_3126-768x576.jpg [medium_large-width] => 640 [medium_large-height] => 480 [large] => https://bareklifttrucks.co.uk/wp-content/uploads/2017/10/IMG_3126-1024x768.jpg [large-width] => 640 [large-height] => 480 [forklift-thumb] => https://bareklifttrucks.co.uk/wp-content/uploads/2017/10/IMG_3126-250x250.jpg [forklift-thumb-width] => 250 [forklift-thumb-height] => 250 [banner-page] => https://bareklifttrucks.co.uk/wp-content/uploads/2017/10/IMG_3126-1400x440.jpg [banner-page-width] => 1400 [banner-page-height] => 440 ) )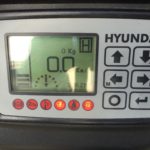 Array ( [ID] => 344 [id] => 344 [title] => IMG_3124 [filename] => IMG_3124.jpg [url] => https://bareklifttrucks.co.uk/wp-content/uploads/2017/10/IMG_3124.jpg [alt] => [author] => 1 [description] => [caption] => [name] => img_3124 [date] => 2017-10-06 02:36:12 [modified] => 2017-10-06 02:36:12 [mime_type] => image/jpeg [type] => image [icon] => https://bareklifttrucks.co.uk/wp-includes/images/media/default.png [width] => 2448 [height] => 3264 [sizes] => Array ( [thumbnail] => https://bareklifttrucks.co.uk/wp-content/uploads/2017/10/IMG_3124-150x150.jpg [thumbnail-width] => 150 [thumbnail-height] => 150 [medium] => https://bareklifttrucks.co.uk/wp-content/uploads/2017/10/IMG_3124-225x300.jpg [medium-width] => 225 [medium-height] => 300 [medium_large] => https://bareklifttrucks.co.uk/wp-content/uploads/2017/10/IMG_3124-768x1024.jpg [medium_large-width] => 640 [medium_large-height] => 853 [large] => https://bareklifttrucks.co.uk/wp-content/uploads/2017/10/IMG_3124-768x1024.jpg [large-width] => 640 [large-height] => 853 [forklift-thumb] => https://bareklifttrucks.co.uk/wp-content/uploads/2017/10/IMG_3124-250x250.jpg [forklift-thumb-width] => 250 [forklift-thumb-height] => 250 [banner-page] => https://bareklifttrucks.co.uk/wp-content/uploads/2017/10/IMG_3124-1400x440.jpg [banner-page-width] => 1400 [banner-page-height] => 440 ) )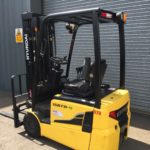 Year: 2014
Hours: 3631
Fuel: Electric
Capacity: Nominal: 1500kg
Mast: 4700mm Triplex
Closed Height: 2120mm
Sideshift: Integrated
Description
Fleet Number: 529
Make: Hyundai
Model: 15BTR-9
Year of Manufacture: 2014
Genuine Hours: 3631
Specification:
Nominal Capacity: 1500kg
Mast: 3 stage with full free lift
Lift Height: 4700mm
Closed Height: 2120mm
Free lift: 1113mm
Forks: 1050mm
Super Elastic Solid Tyres
3 Spool Valve – piped for 3rd.
Integral Sideshift
Grammer Seat
Full LED Road Lights
Rear LED Worklight
Additional Front and rear Safety Blue Spot Lights
Flashing Beacon
Panoramic Rear View Mirror
Battery: IBCS 8PZS1000-ET (24V) Good Condition.
Condition : Very Good – As per pictures attached.
Last serviced and LOLER Tested on 23/03/21 – at 3627 hours.