Forklift hire in Hull – Reasons why Servicing & Maintenance are so important
With all businesses that use forklifts and heavy machinery, safety is the number one priority. With that in mind, it is important to ensure that the equipment being used is in tip top condition and operable. Using a fork lift truck that has known faults could be extremely dangerous and costly, should an accident occur, so you should do everything possible to avoid this happening.
Ensuring your forklift is kept in working order is not difficult at all, you just need to make sure to conduct regular maintenance checks and forklift services. We have pulled together our key tips on managing the maintenance and servicing for your forklift fleet:
Identify the issues early
The majority of mechanical problems in forklifts occur when regular maintenance are ignored, which is why it is essential to be proactive with your forklift maintenance. This often means that you can detect problems early on, before they become much more of a headache. Identifying a small issue before it gets worse can prevent accidents occurring, save you money and even ensure your forklift's lifespan is extended to the maximum.
Services for forklifts in Hull
Carrying out frequent checks of your machinery is vital, but this shouldn't replace scheduled forklift servicing. As with all kinds of heavy machinery, regular forklift services are essential. Certain environmental factors can influence the frequency of your forklift service, such as the temperature of your warehouse, the amount of use, the type of floor you have and the amount of moisture present in your working environment. It is always wise to stay on top of your servicing history to avoid problems, so contact your forklift truck hire provider regularly to find out when yours is due.
Daily forklift checks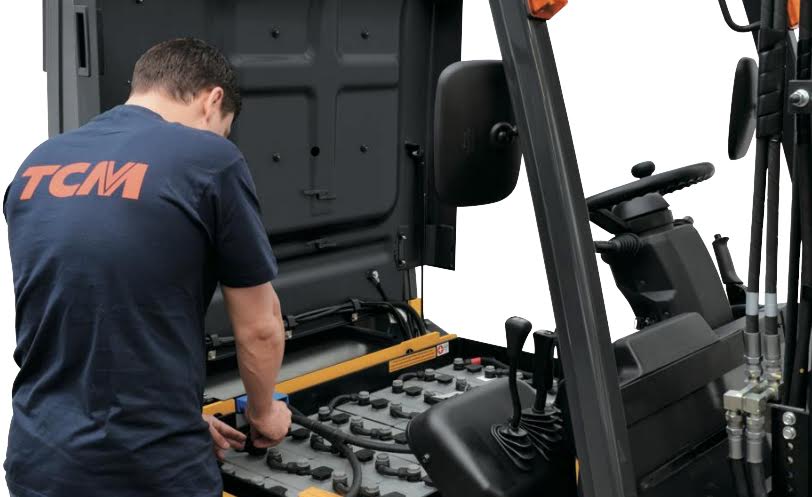 To ensure you catch faults early on it's imperative that you or a designated employee carries out frequent checks on your forklifts. The RTITB recommends that you conduct checks daily,
before the forklifts are used each day. This way you can be certain there is nothing wrong with the equipment. A daily check should include every aspect of the forklift from top to bottom, paying special attention to the carriage, the mast and the radiator. You should also check the engine oil and brakes, as well as safety equipment and operators compartment. By investing time each day to carry out this check list, you can ensure your equipment is working in the most efficient way and limit any downtime that might occur with broken or malfunctioning forklifts.